Monarch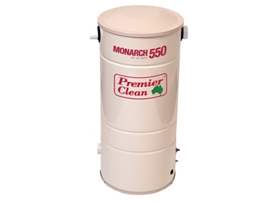 From $1350.00
Available instore only
Manufactured in Melbourne using high quality components Monarch is the leading brand of vacuum system in Australasia.
With the model 250 for small homes, the 550 for medium sizes and the twin motor 650 for large dwellings there is a unit to suit any requirement. By utilising a 55 litre paper bag system the Monarch is tidy and easy to empty, with that task only required typically once or twice a year.
We supply a complete design and installation service and can price the work off your plans. Alterrnatively we can supply piping, bends and components for you to install yourself - enquire for details.
| Airflow | Suction | Good for Pets | Good for Allergy Sufferers |
| --- | --- | --- | --- |
| N/A | 250/550/650 | No | No |